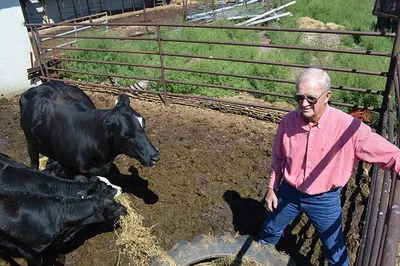 Dr. Murphy is a native of the Uintah Basin. He graduated from Union High School (a long time ago!) He attended Dixie State College and graduated from Utah State University with a degree in physiology. He then received a Master's Degree from the University of Utah in Human Anatomy (yes – Human!)
Dr. Murphy served in the military and spent 14 months in Vietnam during the Vietnam Conflict.
He graduated from Colorado State University Veterinary School in 1975. He started Countryside Veterinary Clinic in 1978. He is the immediate past president of the Utah Veterinary Medical Association. He is also a member of American Association of Equine Veterinarians and the American Veterinary Medical Association.
He thoroughly enjoys veterinary medicine and loves working with animals to help them have quality care and a good life. In his spare time he likes to work harder and longer.