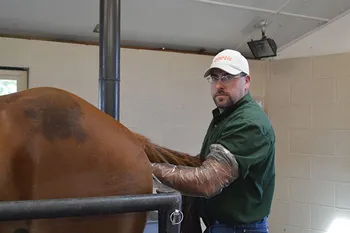 Dr. Benson grew up in Tremonton, Utah and graduated from Bear River High School. He then attended Utah State University and received his Bachelor's Degree in Pre-Vet Science. He was accepted at Washington State University College of Veterinary Medicine and received his DVM in 2003. His first job was at Countryside Veterinary Clinic in Vernal.
Beau is married and has two children. His young son wants to be a vet just like his dad. The Bensons have many personal animals at home including horses and dogs.
In Dr. Benson's spare time (if he has any) he likes to play softball and hockey.He is a member of the American Veterinary Medical Association.